"The middle path is the way to wisdom."

"Let the beauty we love be what we do."

"You wander from room to room. Hunting for the diamond necklace. That is already around your neck"

"If Light Is In Your Heart You Will Find Your Way Home."

"If you are irritated by every rub, how will your mirror be polished?"

"I am the master of my fate I am the captain of my soul."

"Without suffering, there's no happiness . No Mud , no Lotus "

"Appear as you are, Be as you appear."

"Be happy for this moment. This moment is your life."
About Me
Who am I?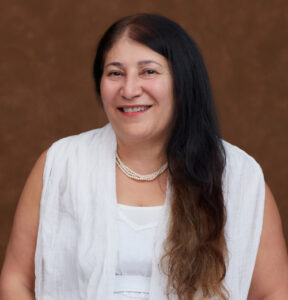 My name is Keshvar Amigh. My country of origin is Iran. While living in the Netherlands I have come to feel like a real cosmopolitan, as I relate to people from many different cultures, both privately and professionally, and have adopted and have been inspired by ideas and habits from each person and culture. In Iran I received a degree in English literature; in the Netherlands I completed several bachelor and post-master level courses in the field of mental welfare.
As a therapist I have 14 years of experience.
I specialise in helping and coaching people from nationalities other than Dutch. Most of my experience I gained from working with highly educated refugees and migrants.
My education
Systemic psychotherapist / relationship and family therapist (post-doctoral level)
Advanced Studies Mental Welfare (post-Bachelor)
Social/welfare worker (Bachelor)
By taking courses, getting advice from colleagues and gaining experience while working in mental welfare, I further specialized in the following kinds of therapy:
Cognitive Behaviour Therapy (CGT)
Interpersonal Therapy (IPT)
Trauma treatment (methods: Exposure and EMDR)
Group Therapy
Acceptation and commitment therapy (ACT)
Emotonally focused therapy (EFT)
Since I view a person as a whole, I decided to extend my experience in recent years with holistic treatment methods by following several courses and I underwent the treatments myself. These treatment methods include:
Collaboration:
For consultation and psychiatric and psychological examination and medication, co-treatment and group work, I collaborate with:
For whom I work?
Relational or family problems. Examples of the latter are problems between brothers and sisters, parents and children or parents-in-law.
Problems in you social environment: your teacher, your colleague, your employer or your employee.
Problems with your partner: unfaithfulness, divorce; or if you want to improve your relationship.
Individual problems, e.g. life questions, dealing with loss and mourning, depression, anxiety, problems relating to migration and refuge.
Problems of coping with trauma or major events in life. In this case I can help by means of EMDR (Eye Movement Desensitization Reprocessing) and special therapeutic methods for dealing with trauma.
I can also provide professional assistance in personal development, for instance:
Improvement of social skills and/or assertiveness and/or autonomy;
Handling of stressful situations more skilfully;
Improvement of communication skills;
Questions revolving around culture and identity.
In order to follow the therapy, you need to be able to speak one of the following languages at an adequate level: Dutch, English, Farsi or Dari.
Which are the symptoms my practice cannot help you with? Chronic psychiatric problems, e.g. schizophrenia, bipolar disorders, autistic and related disorders, ADHD and addictions problems.
My way of working
When you come to me for individual therapy, we can make an appointment for an introductory session at rather short notice, in which I will evaluate whether I am the right therapist for you or not. If the answer is positive, I will discuss with you who from your circle of family, friends and acquaintances could be involved in an intake session and in the treatment. I will make an effort to get an exact understanding of what you are coming for and I work together with you and the person who is close to you to find opportunities for change.
Whether I work with an individual, a couple or a group, I always choose a holistic approach. It means that I take all aspects of a person (body, mind and emotions) into consideration. Since I have specialised in a whole range of methods, I can look at you as a unique individual and find an approach that best fits you as a person and your specific problem, combining insights from systemic and individual kinds of therapy. It means that I integrate aspects of several methods into the treatment.
My aim is to get short term results. In order to attain the objectives that we set out, your active co-operation is required. I therefore expect your commitment to contribute and I will give you exercises, including behavioural and communication exercises during sessions, but also as homework. I will regularly evaluate progress with you and see that you are satisfied with the results.